Why Nigerians Are Afraid To Buy Some Car Brands?
What informs an average Nigerian's choice of what brand of car to buy is 'popular street opinion' which usually originates from Mechanic workshops. This is a wise choice for such decision making. But to understand the effect this decision is having on the Nigerian automobile market, you need to know what an average Nigerian Mechanic is made of.
In advanced Countries (at least in 'who got what first') like Europe, Canada and the US where there are training centers like the Automotive training center Surrey, Jaguar Land Rover centers and other apprenticeship centers that are owned or supported by the brands they represent, technical information on new technologies can be handed down to apprentists by the very companies that introduced them.
The situation in Nigerian is quite different. I refer to what we have as 'inherited Technical skills'. This is a situation where an apprentice serves a master for a period of time, during which he is expected to acquire the skill of his master. This would have been a good strategy if only the masters skill (which he also inherited), together with the ones he acquired from trial and error methods (from peoples cars of course) are still relevant in repair of modern cars.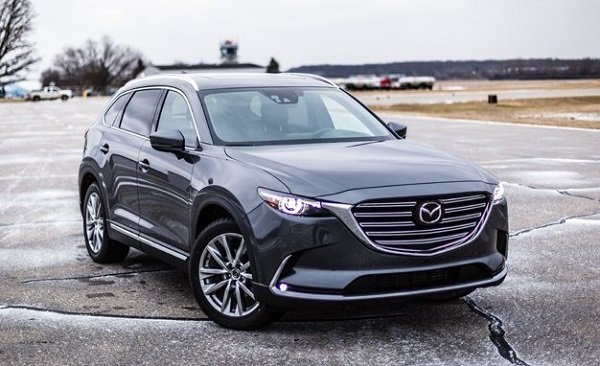 Developments in Automobile Technology
Let's look at developments in automobile technology over the past 15 years. The basics of ignition, transmission and propulsion have not changed much, but something else have. The late 90's till now have seen an application of electronic and computer technology in governing and controlling of the basics of car systems. Such control systems include ECUs (Engine Control Systems), PECUs (Programmable ECUs), CCU (Central Control Unit) etc. An understanding of the basic systems without a follow up on the governing systems will only result in flaw in an attempt to fix any modern car.
That is the average situation of an average Nigerian car mechanic. The skills they are working with and transferring to the next generation of repair guys are obsolete basic skills. I call them obsolete because the car systems that those skill sets can fix rarely go bad these days. Gone are the days when cylinder heads and pistons need periodic cleaning (decarbonising) to keep the car running. These days, a car can go in excess of 300,000 km on factory fitted parts and with good lubrication practices without decarbonising or replacement. A good gear box or clutch system will also go about the same distance or more with good driving skills.
Over the years, the mechanics themselves have discovered that the number of car brands and even models that they can successfully fix is narrowing down. This is a fact that they may not voice out but will be obvious if you go ask for your mechanic's opinion on buying any of those car models, say a 2002 Peugeot 406 over a Toyota Camry of same year.
See Related Post 11 Most Used Car Brands In Africa – Autojosh.
This is because, unlike the days of Peugeot 504,505 and Volkswagen Golf and Passat MKII or MKIII(second and third generation) cars when Peugeot Automobile Nigeria (PAN) and Volkswagen Group were operating their assembly and services factories respectively in Nigeria, the Peugeot 406 and other later models picked up some improved electrical systems.
The mechanics never had the set up and opportunity to learn these systems to be able to manage them. The case is different for Japanese models like Toyota and Honda who have kept things very close to the basics especially in the Corolla and Civic models. Though their reason may be to keep low cost of production.
These popular opinions on what brand to buy that originated from car workshops have made it to the streets among drivers and the general public. A break down of the acceptable brands has Toyota and Honda taking the front seats, closely followed by Nissan, VW and Mercedes. Even among these brands, some models have been handpicked and labeled a no-go area.
Does that mean you cant find other models on Nigerian roads? The answer is NO! you will still find brands like Land Rover, BMW, Audi, Peugeot and others. Most of these brands can be seen among top earners some of which buy them brand-new from sales partners who will promise after sale services. Though these services barely exist as these class of buyers only use cars for a few years, within which the cars may only require change of oil and maybe break pads before they are changed for later models.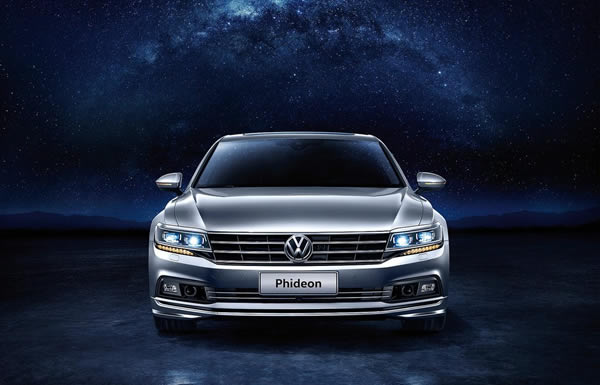 The Way Forward
If this trend continues, an unfair market that will favor only sales of certain brands will be created. This will cause a hike in the price of cars from such brands and models compared to other markets as can be noticed in Nigeria. To avert such a situation, automobile training centers should be encouraged and instituted to teach advance automobile design and electronic technology and prepare the country for the move to hybrid and electric cars.
I'll like to point out that some young Nigerian car enthusiasts, professional mechanics and institutions like the Bank of Industry (BOI) have discovered these trends and have started acquiring modern diagnosis tools and skills required to fix modern cars. Most of these modern diagnosis centers are found in the southern parts of Nigeria. The North, including Abuja is still lacking in such centers.
Credit: Gabriel Salifu